By: Michael Tough Realty Group
February 2021 Newsletter
Tags: #Aurorarealestate #Newmarketrealestate #Eastgwillimburyrealestate #Georgina#Bradfordrealestate #Innisfilrealestate #Alconarealestate #Michaeltoughrealtygroup #Michaeltough
"It's like the wild west out there. 2017 on steroids."

This is how I summed up the market recently when a client asked for my thoughts.

We thought 2017 was a wild start to the year. Back then, we at least had a 3 - 4 week gradual build up. It started slowly and then, like a high-speed train, it took off. So far, 2021 has been an all-out sprint from the start.

Here is how our 5 key trading areas ended the month:






IS 2021 ANY DIFFERENT?

A profound difference is the Covid crisis and its impact on housing trends. People need and want more space. The flood of buyers to larger suburban homes has coincided with the difficulties of trying to list a house while working from home and home-schooling.

It's a Catch-22. More and more families need space while a significant percentage of the population is unable to vacate the space for showings. Add in a Stay-at-Home order for the month of January!

This year is also one of 'bargain basement' mortgage rates. A 5-year fixed Mortgage is available for 1.5%. Compare that with the 2.25% - 3% being offered in 2017. Couple this with the easing of the Qualifying Rate (Stress Test). Both the qualifying factor AND the cost to borrow have thrown gas on the already raging inferno!

Another fundamental difference is the simple fact that our government – Federal and Provincial – are distracted with a lockdowns and vaccine rollouts. In 2017, a 'housing bubble' became the central focus of government, and legislation was introduced to ensure any drop on house prices was a soft landing and not a catastrophic collapse similar to the US in 2008. This year? A health crisis and the urgent need to somehow get our world back to normal.

IS 2021 SIMILAR IN ANY WAY?

Inventory levels. Plain and simple. 2021 is a mirror of 2017. The stats below show the 5-Year trend of Active Listings to Sold data and the inevitable impact on price. Compare 2017 and 2021 with each of the other 3 years. A new listing to sale ratio of 1:1 can only drive prices higher. A more balanced market – and inching toward Buyer's Market – with a listing to sale ratio of 1:4 or 1:5 means buyers have more choice, more time to reasonably make decisions, and less competition in the market.


As always, we are here to support you and your family in making the best decision with respect to your Real Estate goals. Our team has safely listed homes throughout the pandemic and continues to safely support both Buyers and Sellers on their home journey.

We are here for you. And we look forward to the opportunity to serve.
Be well. Be safe.
---
CURIOUS WHAT YOUR HOME IS WORTH?
---


WHAT'S HAPPENING IN YOUR COMMUNITY?

AURORA INNISFIL NEWMARKET EAST GWILLIMBURY BRADFORD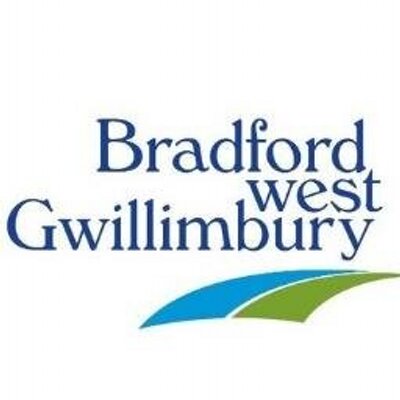 ---
IF YOU WOULD LIKE TO CHAT ABOUT YOUR REAL ESTATE GOALS
---
Follow Us on Instagram and Facebook!